Inspiring young voters to share Hillary Clinton's message
Hillary for America, 2016 — Going into the third presidential debate, my team wanted to create a product that would make young people excited to share why they supported Hillary. Our goal was to craft a youthful, energetic experience for social media natives. Supporters could generate a short video where they customized the photo, style, and message to share with their friends. I was responsible for product design, copywriting, and UX research.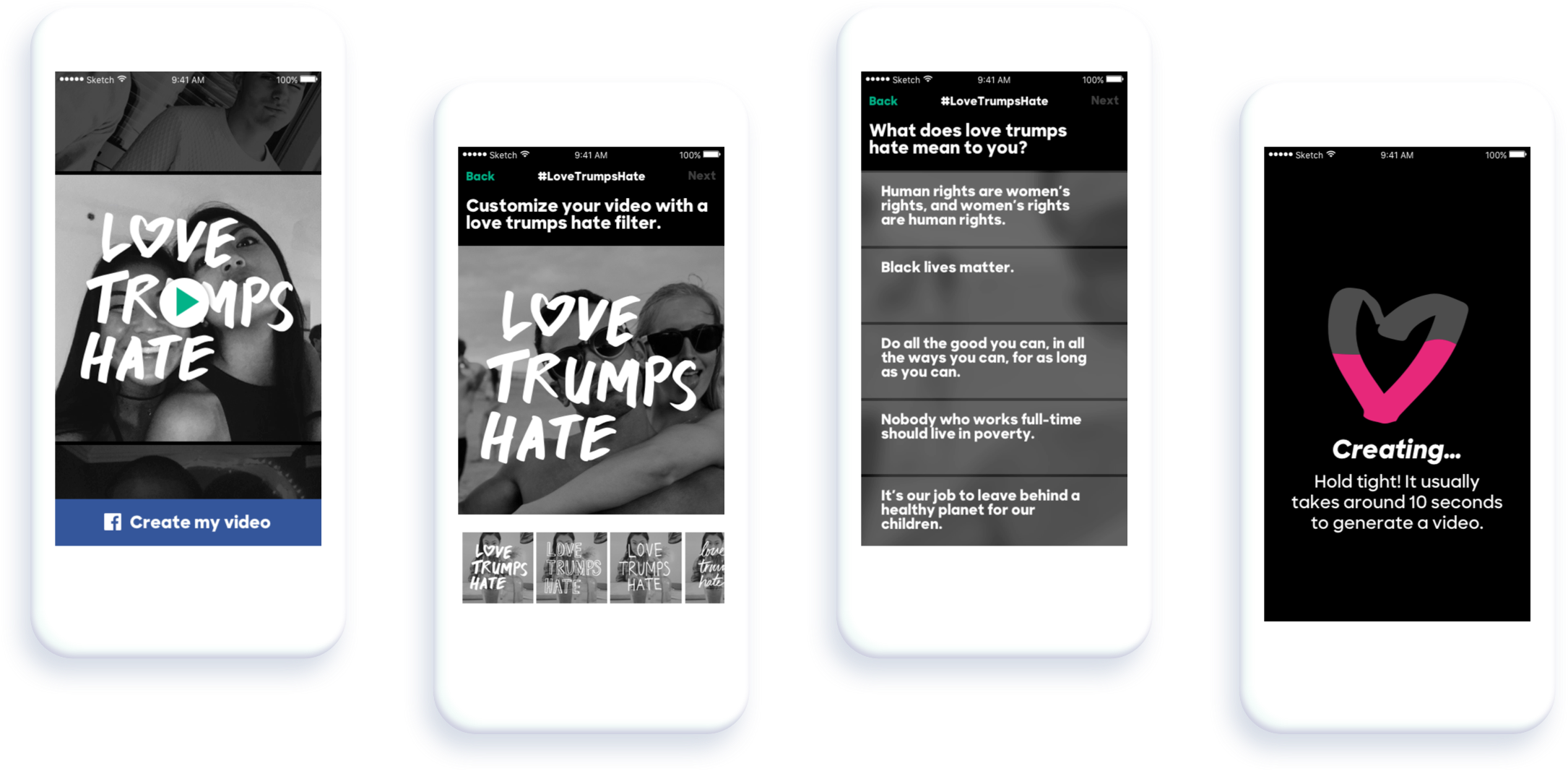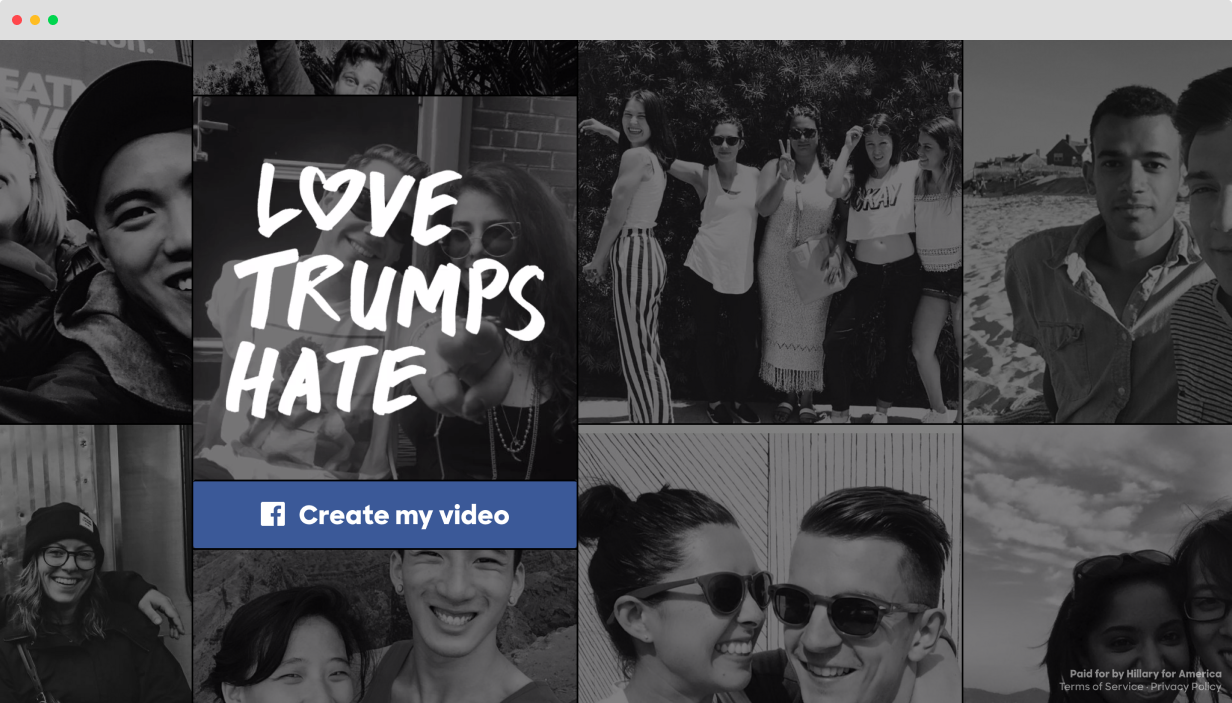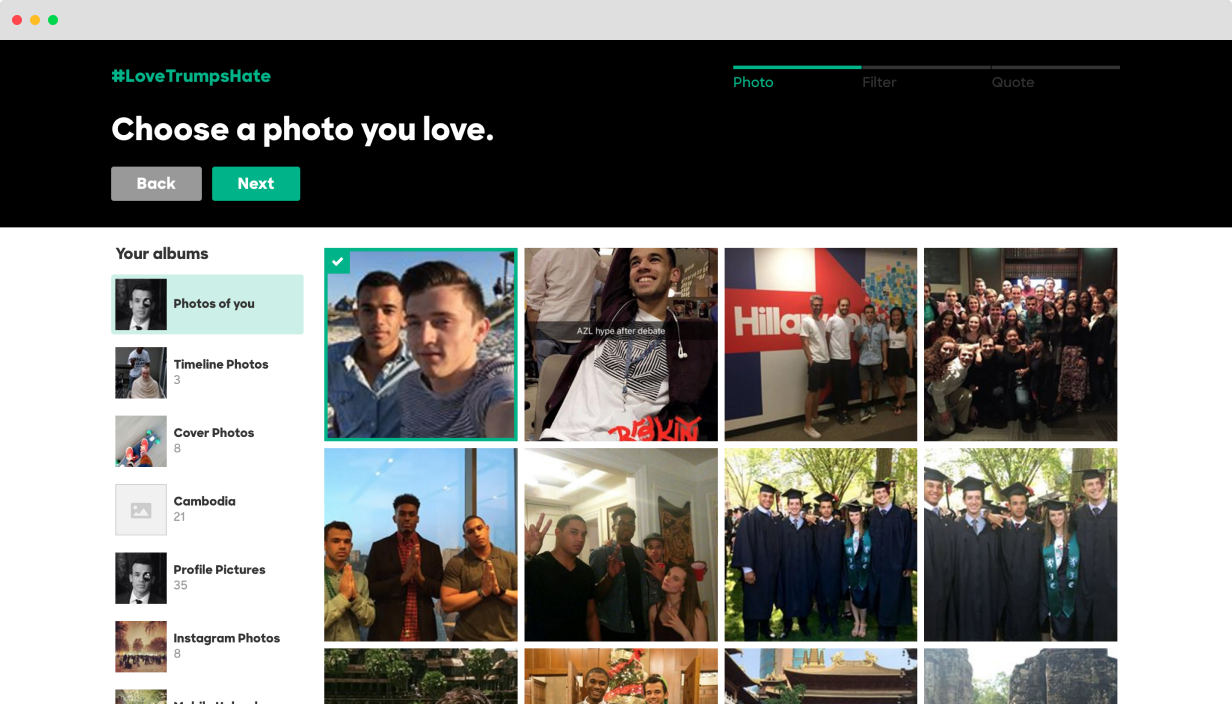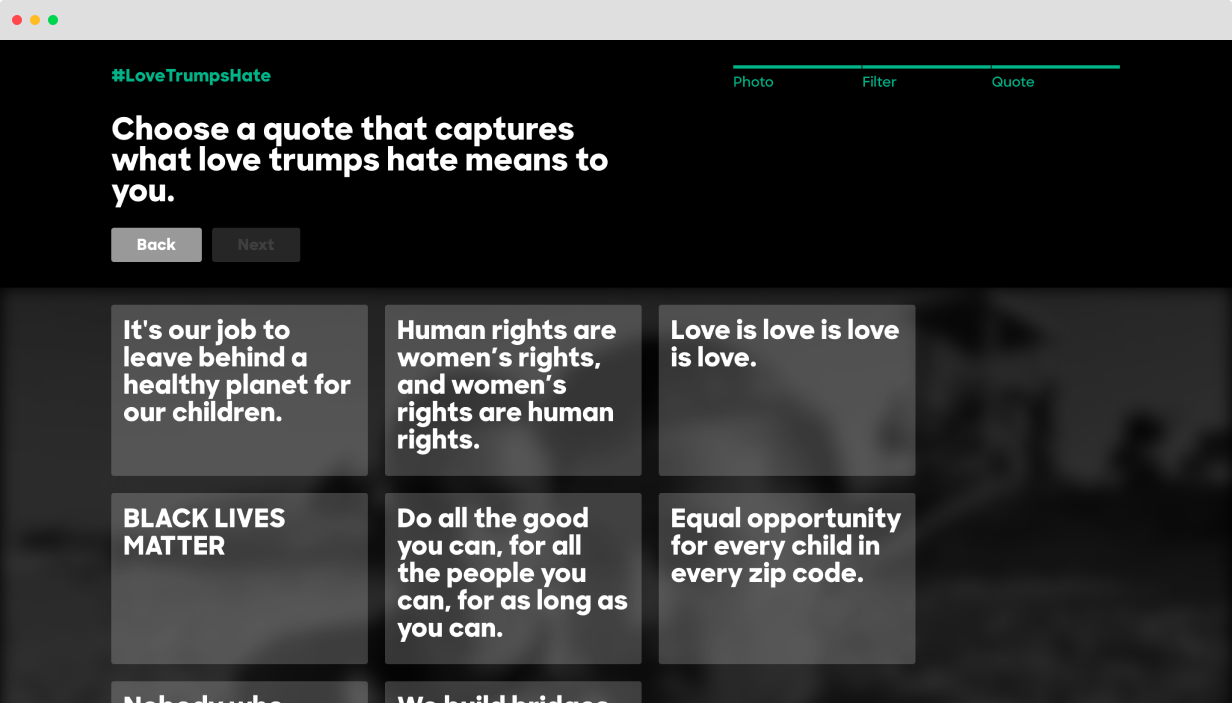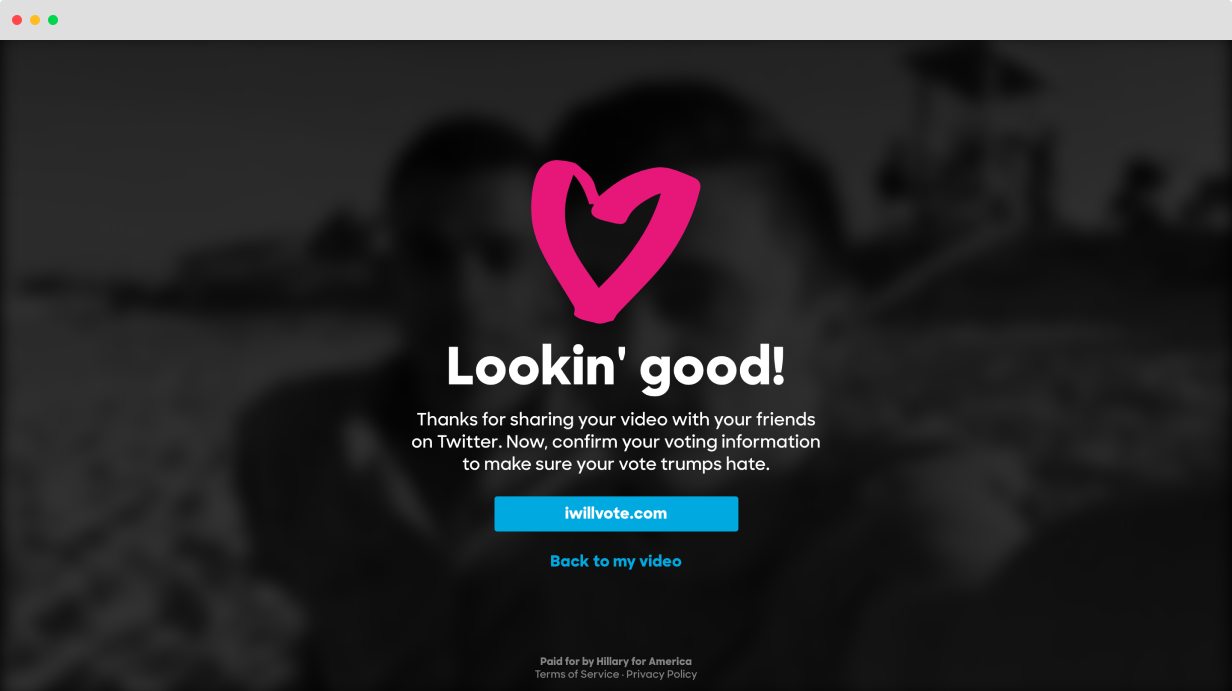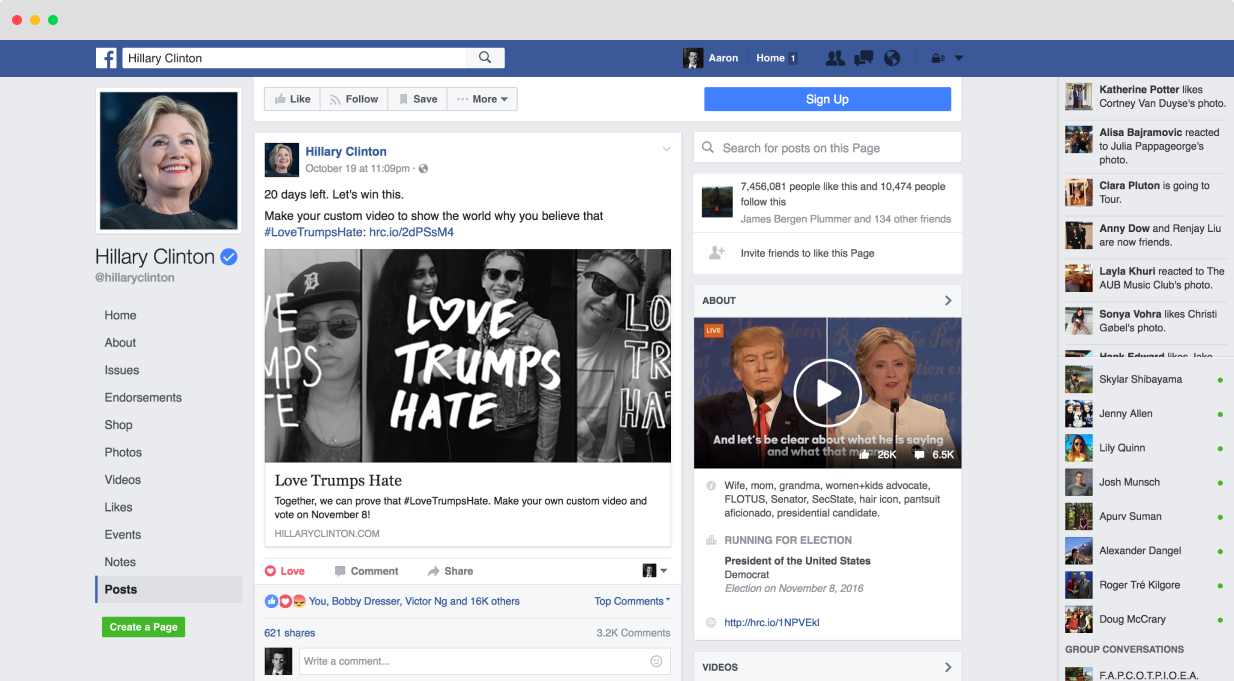 This product launched immediately after the final presidential debate. After three contentious debates, the campaign wanted to rally supporters to finish out the election by sharing a message that the candidate has long supported: more love and kindness. Custom videos were created by everyday supporters as well as leaders like the director of Planned Parenthood. I'm proud that we were able to help spread a positive message during a campaign that was so often divisive.
Credits
Suelyn Yu, Co-designer
Victor Ng, Co-designer
Joel Figueroa, Motion graphics
Steph Ree, Product manager