We've all been there. You're shopping online, and the buy button is so easy to click, and before you know it, you've spent an embarrassing amount of your hard-earned money on useless stuff that you didn't even want.
Every week, you sell your time and mental energy to an employer who gives you some money in return. Your paycheck is a literal representation of your time — the scarcest resource in the world. You usually use your time (in the form of money) to buy stuff, but you can also use it to buy freedom. The more dollars you have in your bank account, the more time you can keep to yourself. What would it be like to buy things with time instead of money? How might we make the relationship between time and money more obvious when you're in the act of shopping?
Inspired by the Time Well Spent movement, Greg Greiner and I built a Chrome extension that helps you save your money (and your time). Enter your pay frequency and salary and it will automatically convert prices on all websites to time. You'll see how many days, minutes, hours it takes you to earn the listed dollar amount. It's easy to turn off and on, so it shouldn't get too annoying. We hope it helps you be more intentional with your money, so that you can spend your time on the things that actually matter to you. Get the extension →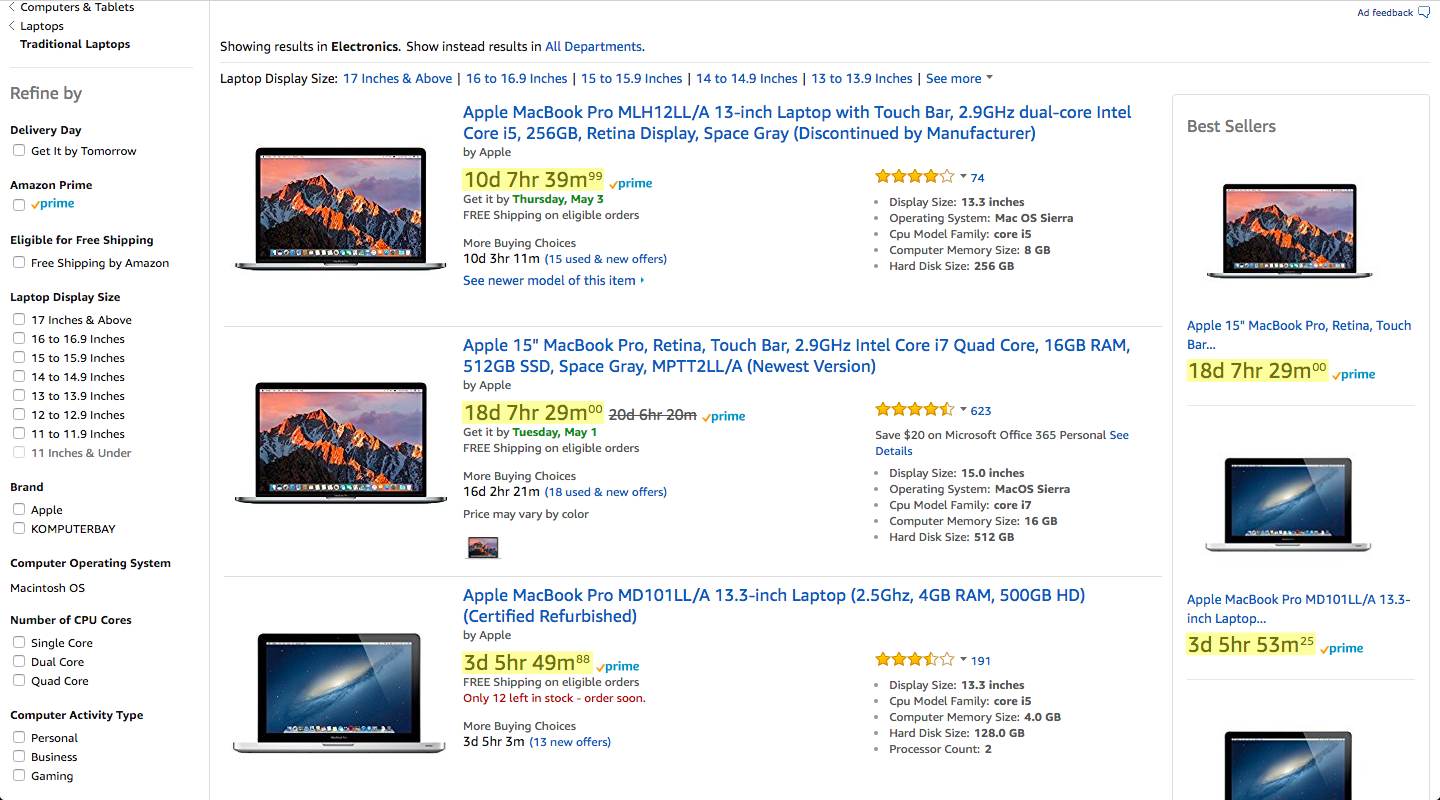 Shopping for computers on Amazon with the new Time Well Spent extension. Engineered by Greg Greiner.